A pair of protective gloves for good welders will ensure high safety for workers against external damage, especially the risk of burns when contact with molten metal.
If you are working in welding, a pair of protective gloves is really necessary. It just prevents your hands from contacting with sharp objects, and avoids sparks, radiation, red hot metals, hot flying metals and other hazards in welding. However, the market of these gloves is diversified. Therefore, if you are wondering what product are suitable to choose, you can refer to the best line of protective welding gloves now.
1/ Welding protective gloves Rapicca Forge

If you are looking for a pair of protective gloves with high quality leather, then Rapicca Forge will definitely not disappoint you.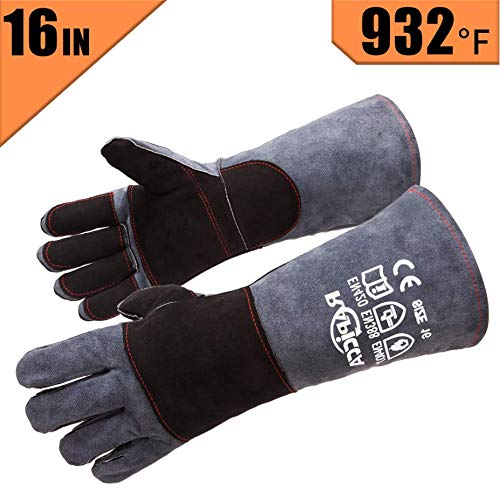 This line of gloves is rated not only suitable for TIG and MIG welding operations, but it is also used for many other applications such as heaters, ovens and kitchen jobs. This is thanks to thick and fire resistant leather. Even this line of gloves has extremely good heat resistance of up to 500 degrees C. Inside the glove is a soft cotton layer designed to bring comfort to the user as well as good sweat permeability.
2/ Welding protective gloves Olson Deepak with heat-resistance

This is one of the protective gloves for welders made from high quality leather. Therefore they have extremely good durability, fire resistance and heat resistance.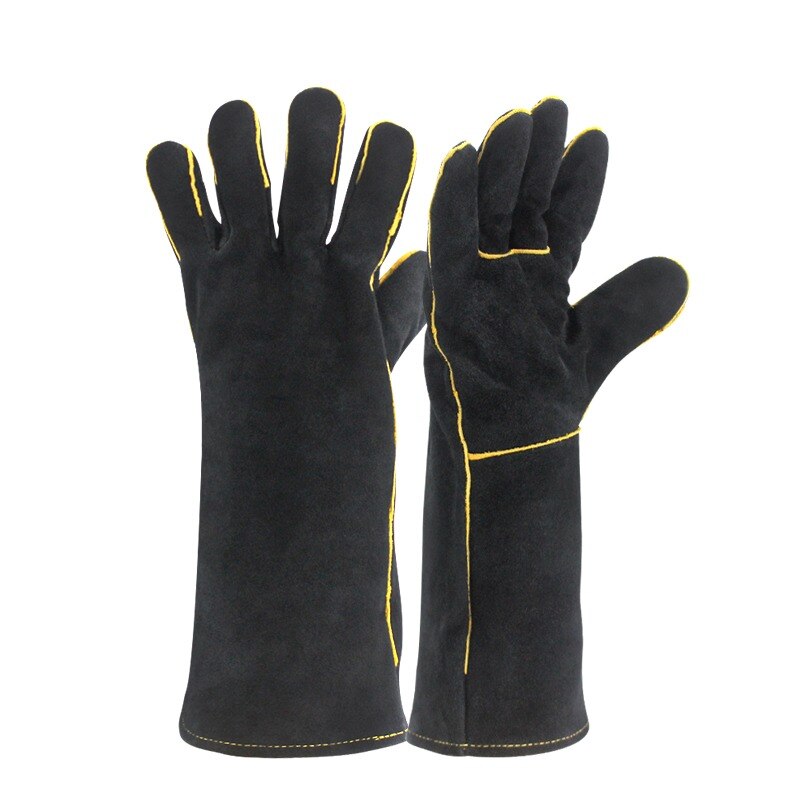 A special feature of this glove line is that they are quite versatile, applied in many areas such as welding, mechanic and carpentry. They are designed to be soft and comfortable thanks to the cotton inside. This also helps them absorb sweat effectively during work.
3/ Welding protective gloves Lincoln MIG / Stick

Lincoln is the ideal protective gloves for MIG welders, made of high quality cowhide material. Like other lines, Lincoln has good fire resistance and heat resistance, effective puncture resistance. Besides, they are designed with internal lining and external cushion to bring comfort to users as well as increase product life.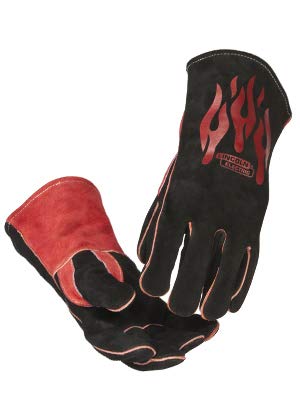 4/ Welding protective gloves QeeLink

This is a line of protective gloves for versatile welders, meaning that they are not only applicable in welding but also can be used in jobs with ovens, heaters, gardening, camping, and so on.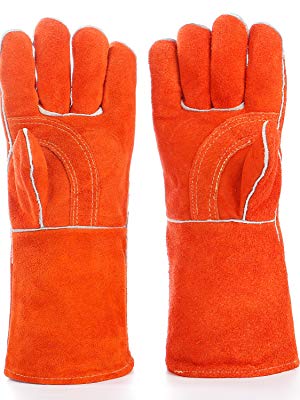 This line of gloves is capable of protecting workers' hands against thermal and mechanical impacts. They are also designed with an internal lining to absorb sweat, providing a sense of comfort for using. Particularly, the fingers are designed quite flexible so they are quite popular to many people.
5/ Welding protective gloves Caiman

This line of gloves is made of solid and extremely elastic white goat leather, suitable for both TIG and MIG welding.
One advantage that many people choose this glove line is the affordable price and they are combined with functions that are not inferior to the rest of the welding protective gloves.
6/ Welding protective gloves US Forge 400

Not only outstanding with bright blue tone, this line of gloves also possesses quite good durability thanks to its high quality leather material. This helps users feel comfortable and use them more skillfully. At the same time, they are quite light and soft with better grip than the rest.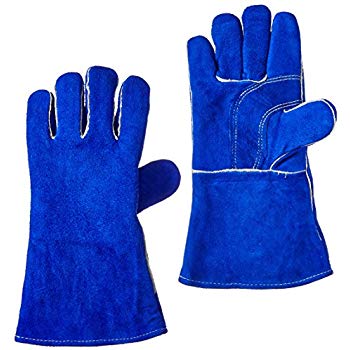 7/ Electric welding protective gloves Lincoln

Strong and sturdy design from cowhide material can enhance protection with silicon layers on fingers. In particular, it has an extremely effective impact resistance as well as the heat-resistance like other products.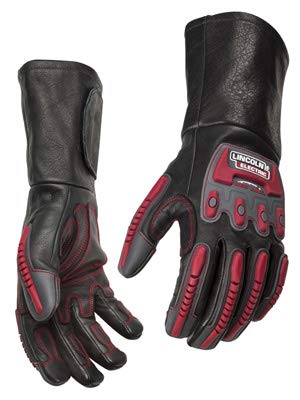 8/ Welding gloves Revco Industries BM88L BSX MIG

The advantage of this line is its eye-catching and luxurious design. They are waterproof and easy to clean, and possess good heat resistance and insulation.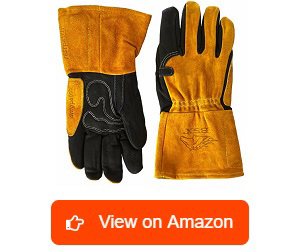 9/ Welding protective gloves Deerskin

The line of gloves comes from the United States like Deerskin which has an ideal thickness protect our hands from metal sparks, heat and fire. Especially the strap design helps you to keep them firm without being fear of slipping.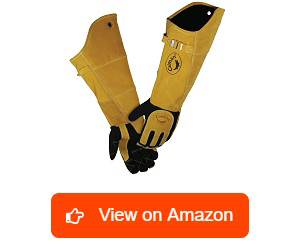 10/ Grain-leather welding protective gloves John Tillman & Co

This line of grain leather gloves is designed to be strong and sturdy and able to withstand heat. At the same time, it is comfortable with cotton material and seamless index finger.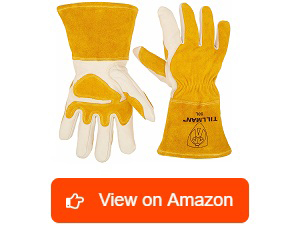 All above are 10 lines of protective gloves for the world's top welders, which are chosen by many people. You can find them at local or international distribution agencies or e-commerce sites. Currently, domestic welding protective gloves are also very popular and the quality is not inferior. Therefore, if you cannot buy the above products, you can look for the local brands.
>>> See more: 7 advantages of latex gloves that nitrile cannot replace