Waterproof protective gloves help protect your skin against the effects of water, chemical detergents. Each type of waterproof gloves will have its own usage.
Exposure to water seems harmless; however, the long exposure at low temperatures will cause many diseases for our health, especially the elderly, who have poor resistance. That's why the waterproof protective gloves are born and widely used today. There are quite a few brands of waterproof protective gloves, which are made of 3 common materials such as fabric, leather and rubber. Each material will have different applications.
1/ WATERPROOF PROTECTION GLOVES FROM SYNTHETIC FABRIC FIBER

This is the most popular line of waterproof gloves which are usually chosen by many travelers or backpacking tourism. Most of them are made of durable synthetic fibers with a waterproof coating. Besides, gloves made from fabric fibers can also keep our hands warm effectively.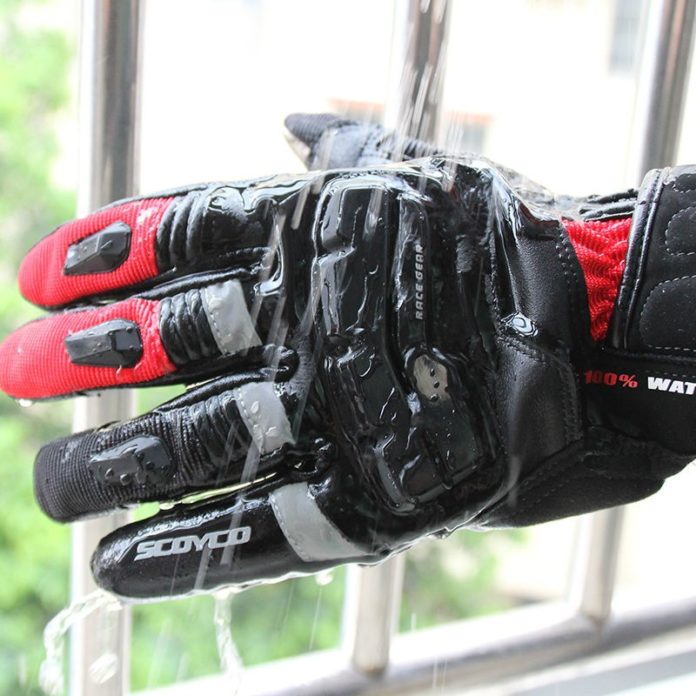 There are more than 2 types of waterproof protective gloves made of synthetic fibers. The popular one is the standard motorbike protective gloves, with a lightweight design, which mostly keep our hands warm and are also resistant to water at a low level for a short time, it can still get wet if being exposed too long to water. The second type is thicker and bigger, specializing for motorists. They are integrated with many functions of water and cold resistance many times better compared to the former. So they are suitable for long trips.
2/ WATERPROOF PROTECTIVE GLOVES MADE FROM LEATHER



This is an advanced line of waterproof protective gloves, made from genuine leather, so the water resistance level is better than the others. The design of the gloves is tight, soft and fashionable. This line is usually divided into two categories, which are integrated with and without ventilated mesh. They are used a lot for riding a motorbike, especially for backpacking traveling in both summer and winter.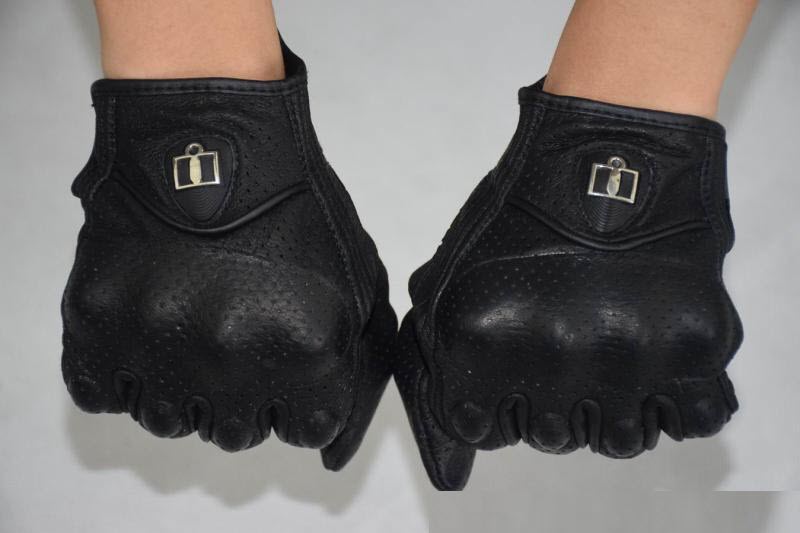 In particular, this line of gloves has quite a lot of inductive functions that you can use your smartphone comfortably without removing the gloves. However, the price is quite higher among the average.
3/ WATERPROOF GLOVES MADE FROM RUBBER



Rubber is one of the materials that are well-resistant to water or even toxic chemicals. Not to mention, they are extremely durable and good anti-puncture. Therefore, this line of gloves is often used in many fields of industry, manufacturing, and toxic environments.
Latex gloves are divided into 2 main categories. The first ones are thick and long (household, gardening, and industrial gloves), the second ones are short, thin, and hand-fitting (medical latex gloves). Both are water resistant, but the former is often used for jobs related to water and chemical. This line of gloves is divided into many types such as household gloves, anti-electrostatic, anti-acid, anti-oil, and anti-chemical gloves, etc.
Currently, manufacturers have integrated the gloves with anti-bacteria, anti-fungi, deodorization and non-stick technologies to bring the most comfortable feeling to users. Therefore, this is considered a glove line for jobs such as housework, food processing, manufacturing, hygiene, and so on.
So, waterproof protective gloves are the most common tools at present in several environments and jobs, based on their characteristics and materials. Therefore, to get the best protection of your hands, you should carefully understand the characteristics of each product as well as their brands before buying.
>>> See more: 7 reasons to use rubber gloves for cooking and washing dishes
Please contact us:
Address: 103 Tran Van Kieu Str, Ward 10, District 6, Ho Chi Minh City.
Email: namlongco.gloves@gmail.com
Tel: (+84)28.3755.4772 – (+84)983.101.434