There are 11 types of protective fabric gloves, not just like many people think. Each category will be applied in a particular area.
1/ Canvas gloves

One of the most popular protective fabric gloves is canvas gloves. They are made of 100% square-flat canvas cotton or cross-stitched canvas with firm and thorough seams. It is quite spacious with two layers which are thick canvas and thin lining fabric leading to the good ventilation. You can easily recognize them with distinctive ivory white color and extremely cheap price.
Canvas gloves are not specialized, but they work against fire, cold, heat, UV protection and moderate cutting. We often find them popular in jobs such as merchandising goods, carrying heavy loads, porters in factories and enterprises. Some lines of cut-resistant gloves are used in carpenter's shop, craft and mechanics.
2/ Spandex gloves

The line of gloves is made of elastic fabric which is soft, cool, durable and less wrinkled. By contrast, the elasticity is poor in comparison to the rest.
3/ Cotton gloves

This line of gloves is made of 65-90% cotton. The advantage of cotton material is the smoothness and good sweat absorbing, bringing a pleasant feeling to users. At the same time, they are quite thin and light, so they are easy to handle. They are used in many areas such as manufacturing electronic components, electrical equipment, gardening, garage, and so on.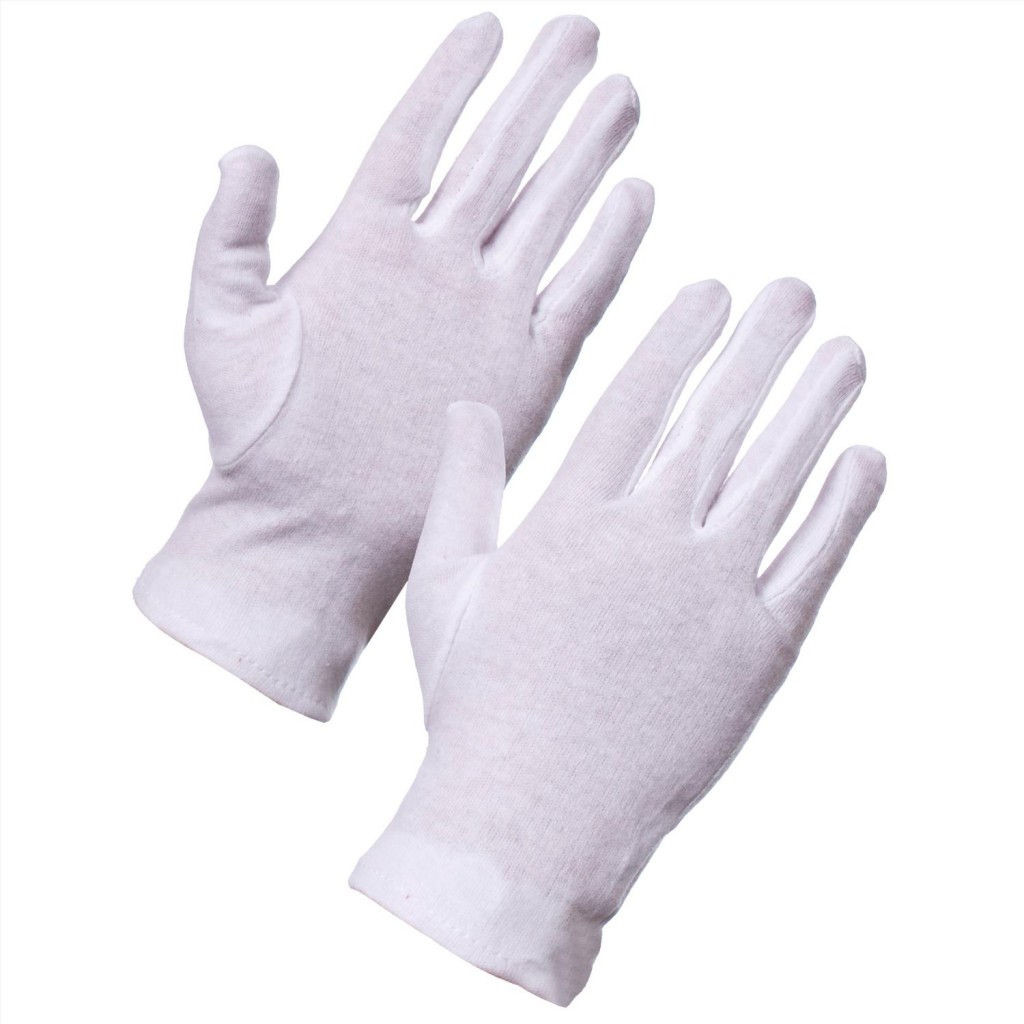 4/ Fabric gloves covered with plastic or rubber beads



They are usually made of cotton material and covered with plastic or rubber beads to increase grip and a firm feeling for users. This type is often applied in mechanics, oil and gas or jobs related to greasy and slippery environment, and agriculture.
5/ Polyester gloves



They are made of white polyester, almost like wool. Their characteristics are good elasticity, effective water and cut resistance. They are used in producing iron and steel, or painting, construction, mechanic and porters.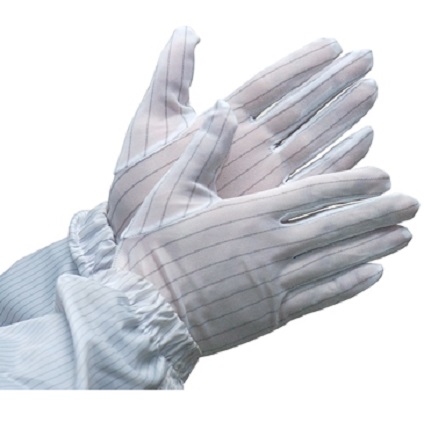 6/ T8 fabric gloves



This is a line of gloves made from beautiful white Polyester with high durability. The advantage of this material is smooth, airy, water-proof and sweat-prevented. The identifications are that they are often tight and well-elastic when working and can be washed repeatedly without fraying or ruffling. They are often used in the production of leather shoes and wood, etc.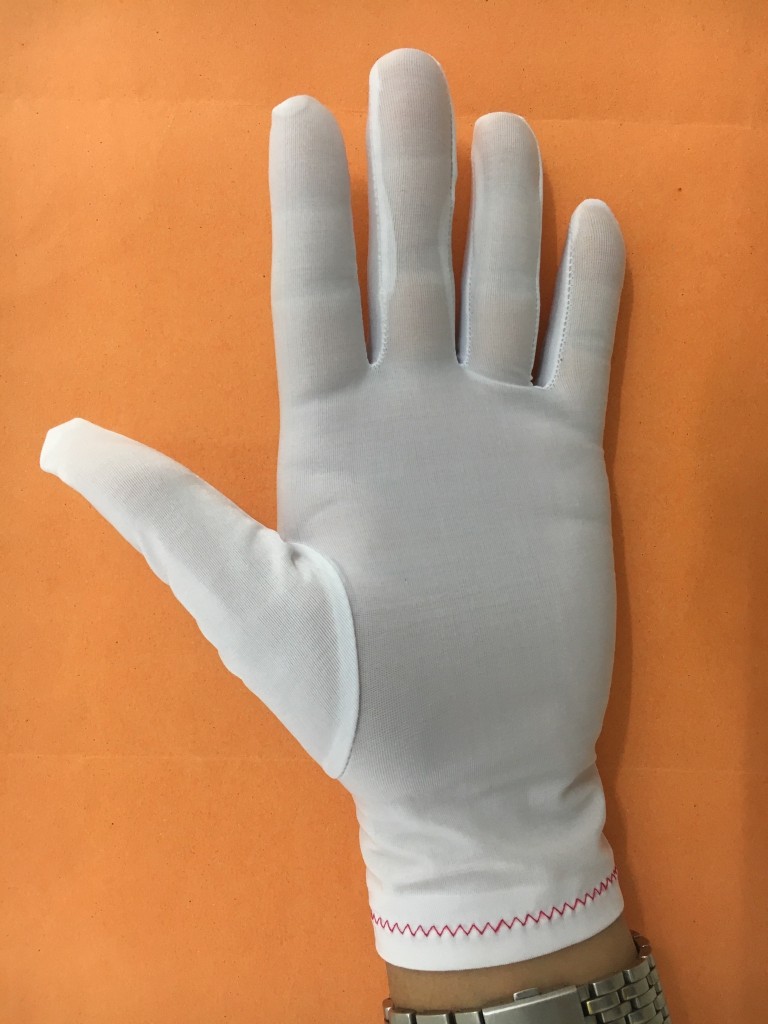 7/ Microfiber fabric gloves



This line of protective gloves is made from 80% Polyester, 20% Polyamide. This material is resistant to water, dust and fire that is quick drying and no scratches, especially good sweat absorbing. They are often used in the field of electronic production and technology equipment that requires softness, no scratches or dust.
8/ Fabric gloves (Fat fabric gloves)



This line of gloves is made of thick jean or khaki with thin-airy fabric or warm cotton lining, so they look quite "fat" as its name.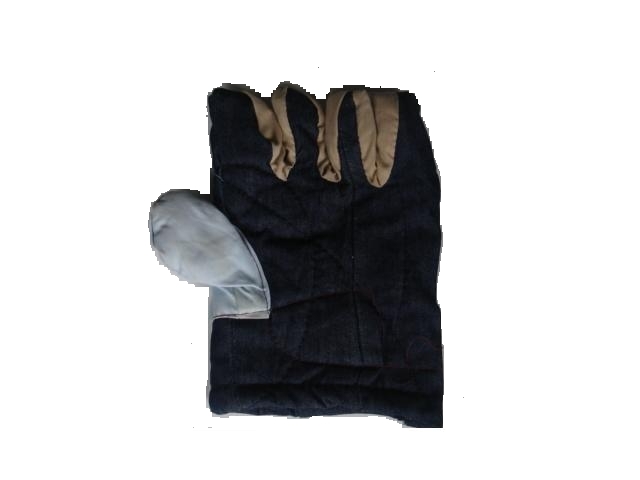 The advantage of this kind is that the material is durable, airy, good wrinkle-resistant, and reusable. In particular, they are able to withstand temperatures below 100 degrees Celsius and protect our hands at low temperatures when cutting metal or cut at a low level. This product is suitable for jobs involving high-temperature items or carrying loads, but they are not as versatile as thin fabric gloves.
9/ Denim gloves



Denim fabric is quite thick and durable. The lining of the gloves is a soft fabric layer so they are not tough or rough to hand skin. Possessing moderate roughness helps reduce friction between hands and objects to avoid slippery surfaces well. In addition, protective denim gloves are capable of resisting heat at low temperatures, minimizing blister, and can be reusable.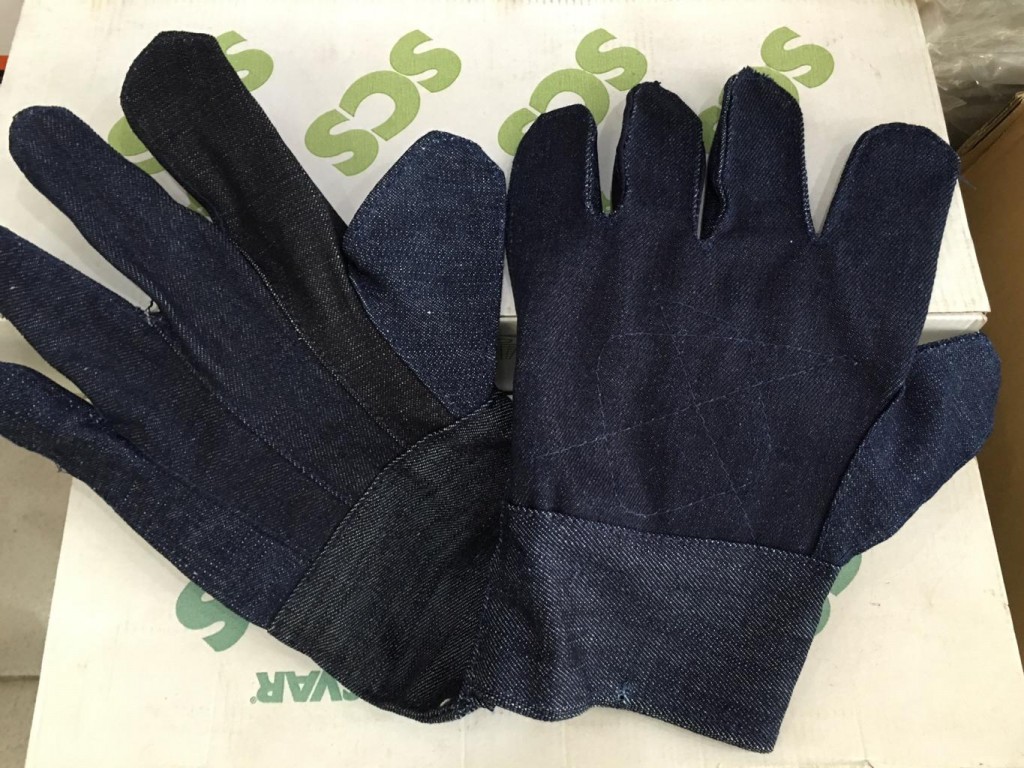 10/ Burlap gloves



Many people often confuse between canvas and burlap. However, they are many times durable in comparison to canvas, not to mention about their better cut-resistant and waterproof ability. Therefore, this line of gloves can withstand a lot of heavy work.
11/ Khaki gloves



This line of protective fabric gloves is made of khaki with thick cotton and polyester ingredients which are durable, airy, unwrinkled, and well absorbable of moisture. This not only helps to protect the hand skin but also helps users easily handle the item and avoid slippery. At the same time, they are also able to withstand heat at temperatures below 100 degrees Celsius and light-cut resistance to ensure safety for users.
>>> See more: 7 reasons to use rubber gloves for cooking and washing dishes
Each type of gloves will be suitable for particular purpose. The use of protective fabric gloves is not as many as the others, but one thing is for sure that they are irreplacable.
Please contact us:
Address: 103 Tran Van Kieu Str, Ward 10, District 6, Ho Chi Minh City.
Email: namlongco.gloves@gmail.com
Tel: (+84)28.3755.4772 – (+84)983.101.434